On a mission for science, on Jupiter and on Earth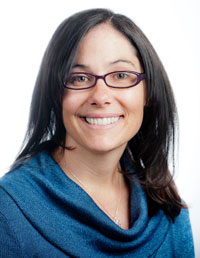 I am on a mission. I want everyone to appreciate and understand science — even those who assume (often based on the way they were taught in school) that they don't like it. Science is important, and frequently amazing. In this issue alone, you can read about
the solar-powered spacecraft
that, after a five-year journey, will soon arrive at Jupiter to discover what lurks beneath the planet's blanket of haze and clouds. As NASA's Juno spacecraft settles into a cloud-skimming series of orbits around the gas giant, it will probe what makes up the planet, its origins and the nature of its core. Learn about efforts to develop
vaccines for mosquito-ferried scourges
, from Zika to dengue. And read about the latest volley in the confounding search for the
cause of Alzheimer's
and
ancient cave circles
built by Neandertals.
Luckily, I work for an organization with a mission aligned with my own. And Society for Science & the Public just got a big boost in its efforts to sow understanding and appreciation of science. On May 26, the Society announced a new sponsor of its flagship competition, the Science Talent Search. Like the science fair I wrote about in the last issue (SN: 6/11/16, p. 2), STS offers young scientists a national stage on which they can shine. Regeneron Pharmaceuticals Inc. of Tarrytown, N.Y., has stepped in to replace Intel, STS sponsor since 1998. (Founded by the Society in 1942, STS was originally sponsored by Westinghouse.)
Regeneron has also upped the game, pledging $100 million over 10 years and increasing the value of the scholarships and other awards to $3.1 million annually. The top student winner will now get $250,000, enough for a full-ride at many universities. "We are over the moon," Maya Ajmera, CEO and president of the Society and publisher of Science News, told the Washington Post. "Regeneron is truly helping the Society scale its work in an unprecedented way," she says.
Subscribe to Science News
Get great science journalism, from the most trusted source, delivered to your doorstep.
Regeneron, founded in 1988, developed the cholesterol-fighting drug Praulent that went on sale last year and Eylea, used to treat vision diseases such as wet macular degeneration, among other products. Regeneron's chief scientific officer George Yancopoulos was a top-10 finalist in STS in 1976. Yancopoulos (a former trustee of the Society) and his fellow STS alum Leonard Schleifer, Regeneron CEO and president, now want to give back. "The Westinghouse was a game changer for me as a high school student," Yancopoulos says. "It truly set me on the path I am on today. I want to be able to grow that ability to motivate the best and the brightest to pursue careers in science."
Notably, the biotech firm will dedicate $30 million of the total to expand the Society's efforts in outreach and equity, designed to encourage more young people to engage in original research. In addition to better supporting educators using research-based approaches, the new funds will increase grants to teachers working with underserved students. It will also grow the Science News in High Schools program, sending the magazine to 4,000 more high schools and, I hope, inspiring students to make discoveries of their own.
We are also expanding efforts to get Science News to you. Look for our updated iPad app in July and, coming soon, apps for Android tablets, Kindle Fire and smartphones.