The year of gravitational waves, Zika and more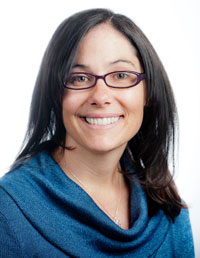 There's no bow or festive wrap, but I hope that you will consider this issue a gift of sorts. That is how the staff of Science News thinks of it, our year-end recap of the top science stories. In these pages, you'll find the stories that continued to resonate well after we first covered them and many that we expect will resonate for years to come — all collected in one easy-to-read, extremely portable, no-batteries-required package (unless you are reading this on a smartphone or tablet, that is).
Gravitational waves, of course, occupy the top spot on our list this year. The "of course" reflects the fundamental importance of the detection of this elusive form of energy, announced in February. The finding confirmed key theories in physics, sure, but even more exciting is what it promises for the future. Gravitational waves are powerful tools for probing the universe. Just as the Hubble Space Telescope revealed cosmic beauty in electromagnetic radiation, gravitational wave detectors may show scientists an unprecedented view of far-off cosmic corners via the spacetime ripples generated by distant phenomena.
Science News headlines, in your inbox
Headlines and summaries of the latest Science News articles, delivered to your email inbox every Thursday.
Thank you for signing up!
There was a problem signing you up.
Closer to home, the Zika virus became one of our most closely watched stories this year, as the extent of human suffering caused by the mosquito-borne virus became clear. But it's also a tale of progress: Scientists have responded swiftly, creating a robust literature on the virus in a short time. We still don't have all the answers, but we've come a long way in terms of creating the knowledge urgently needed to inform health recommendations.
Other stories made this year's list with a more mixed pedigree. The discovery of a (relatively) nearby exoplanet energized many of our science fiction–fueled fantasies of other worlds, for instance. Research moved ahead on what some call "three-parent babies" — using mitochondrial donors to replace a woman's own disease-prone mitochondria in egg cells — despite a lack of clarity on the procedure's efficacy. Melting Arctic sea ice has led to a historically significant opening of passageways between the Pacific and the Atlantic oceans. New hope for the battle against Alzheimer's disease seemed worthy of mention. All these developments and more were regarded by Science News reporters and editors as milestones of discovery or news of importance to society.
We also decided to add some other elements to our year-in-review coverage for 2016. Guided by the deft hand of Beth Quill, our enterprise editor, we augmented our Top 10 list with an essay by managing editor Tom Siegfried about two of physics's noteworthy recent failures and how the two are related. Science journalist and author Sonia Shah offers a roundup of 2016 in public health, reminding us of the thorny problems associated with infectious diseases, from antibiotic resistance to the resurgence of yellow fever. Other pieces illustrate some of the challenges facing the driverless car revolution, as well as what Science News reporters see on the horizon for the coming year.
We have tried to pack as much science as possible into this issue, from the biggest stories to the more obscure nuggets of discovery and surprise. I can't think of a gift I'd more like to receive.