Actress Hedy Lamarr laid the groundwork for some of today's wireless tech
'Bombshell' tells the story of Lamarr's double life as a Hollywood starlet and inventor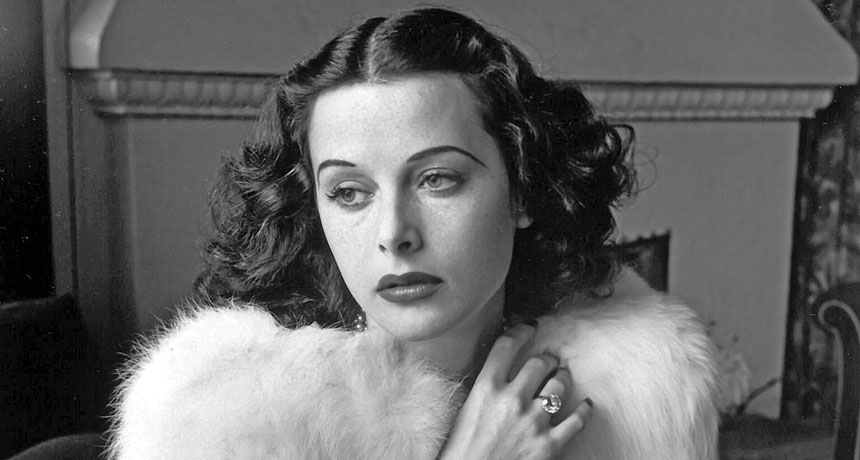 Once billed as "the most beautiful woman in the world," actress Hedy Lamarr is often remembered for Golden Age Hollywood hits like Samson and Delilah. But Lamarr was gifted with more than just a face for film; she had a mind for science.
A new documentary, Bombshell: The Hedy Lamarr Story, spotlights Lamarr's lesser-known legacy as an inventor. The film explores how the pretty veneer that Lamarr shrewdly used to advance her acting career ultimately trapped her in a life she found emotionally isolating and intellectually unfulfilling.
Science News headlines, in your inbox
Headlines and summaries of the latest Science News articles, delivered to your email inbox every Thursday.
Thank you for signing up!
There was a problem signing you up.
Lamarr, born in Vienna in 1914, first earned notoriety for a nude scene in a 1933 Czech-Austrian film. Determined to rise above that cinematic scarlet letter, Lamarr fled her unhappy first marriage and sailed to New York in 1937. En route, she charmed film mogul Louis B. Mayer into signing her. Stateside, she became a Hollywood icon by day and an inventor by night.
Subscribe to Science News
Get great science journalism, from the most trusted source, delivered to your doorstep.
Lamarr's interest in gadgetry began in childhood, though she never pursued an engineering education. Her most influential brainchild was a method of covert radio communication called frequency hopping, which involves sending a message over many different frequencies, jumping between channels in an order known only to the sender and receiver. So if an adversary tried to jam the signal on a certain channel, it would be intercepted for only a moment.
During World War II, Lamarr partnered with composer George Antheil to design a frequency-hopping device for steering antisubmarine torpedoes. The pair got a patent, but the U.S. Navy didn't take the invention seriously. "The Navy basically told her, 'You know, you'd be helping the war a lot more, little lady, if you got out and sold war bonds rather than sat around trying to invent,' " biographer Richard Rhodes says in the film. Ultimately, the film suggests, Lamarr's bombshell image and the sexism of the day stifled her inventing ambitions. Yet, frequency hopping paved the way for some of today's wireless technologies.
Throughout Bombshell, animated sketches illustrate Lamarr's inventions, but the film doesn't dig deep into the science. The primary focus is the tension between Lamarr's love of invention and her Hollywood image. With commentary from family and historians, as well as old interviews with Lamarr, Bombshell paints a sympathetic portrait of a woman troubled by her superficial reputation and yearning for recognition of her scientific intellect.