This COVID-19 pandemic timeline shows how fast the coronavirus took over our lives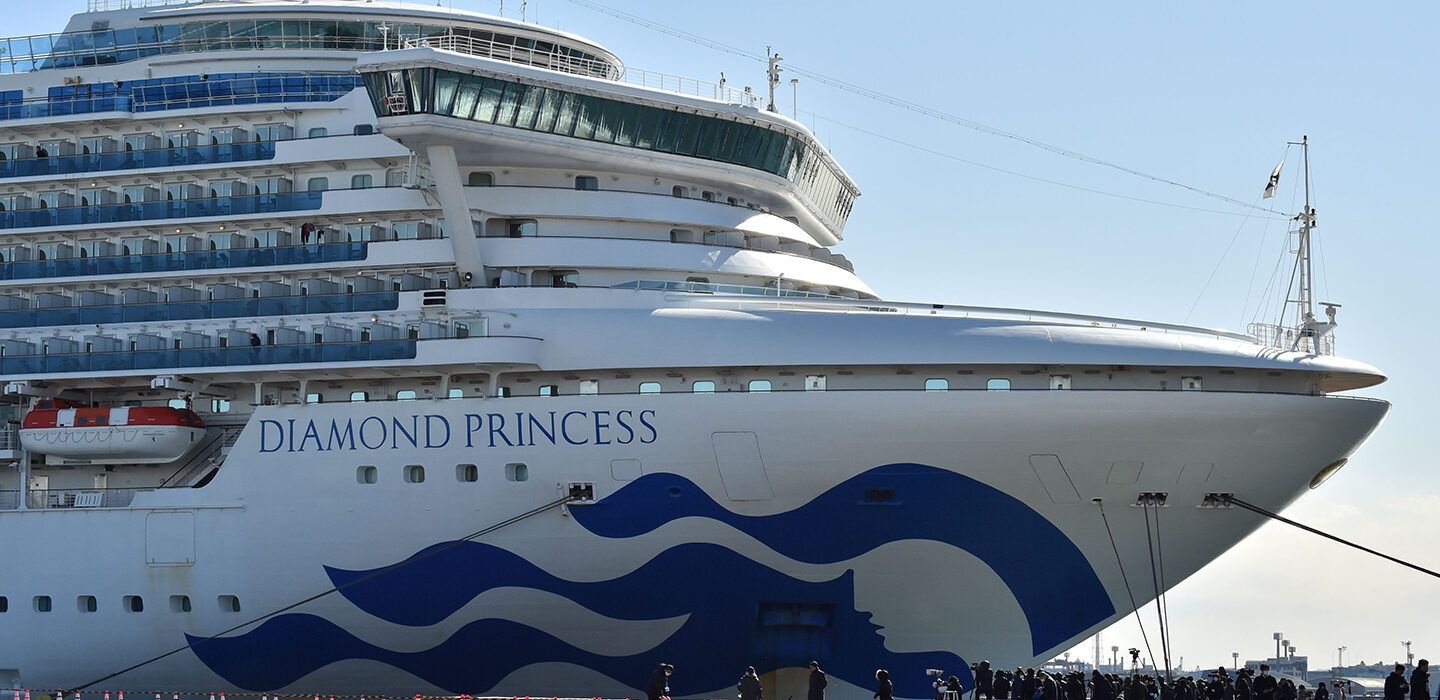 Few people noticed on New Year's Eve last year when China reported a mystery illness to the World Health Organization. But soon, the never-before-seen coronavirus responsible for the disease was infiltrating the rest of the world.
As we prepare to enter the second year of the COVID-19 pandemic, Science News looks back on how the disease took over 2020 and how society attempted to fight back.
---
December 31, 2019
China notifies the World Health Organization about a cluster of pneumonia cases of unknown cause in Wuhan.
---
January 9, 2020
The WHO announces a novel coronavirus is the cause of the pneumonia.
---
January 10
Scientists release the virus's complete genetic blueprint.
Subscribe to Science News
Get great science journalism, from the most trusted source, delivered to your doorstep.
---
January 13
Thailand reports the first known novel coronavirus infection outside of China. Within a week, Japan and South Korea report cases.
---
January 21
The first U.S. infection is reported in the state of Washington.
Scientists announce the virus can spread person-to-person.
---
January 23
Wuhan goes into lockdown to stem the virus' spread.
---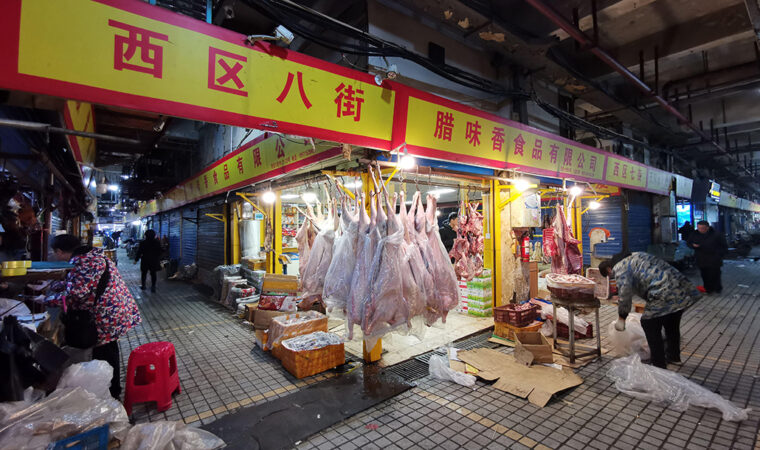 ---
January 24
France reports the first cases in Europe.
---
January 25
Australia reports its first case.
---
January 30
Scientists say an infected person spread the virus before showing symptoms.
---
February 3
The Diamond Princess cruise ship is quarantined in Japan. Eventually, 712 of the 3,711 people on board test positive. Through mid-March, cruise ship travelers represent about 17 percent of known U.S. cases.
---
February 5
The U.S. Centers for Disease Control and Prevention releases a flawed COVID-19 diagnostic test, delaying the country's ability to screen widely for the virus.
---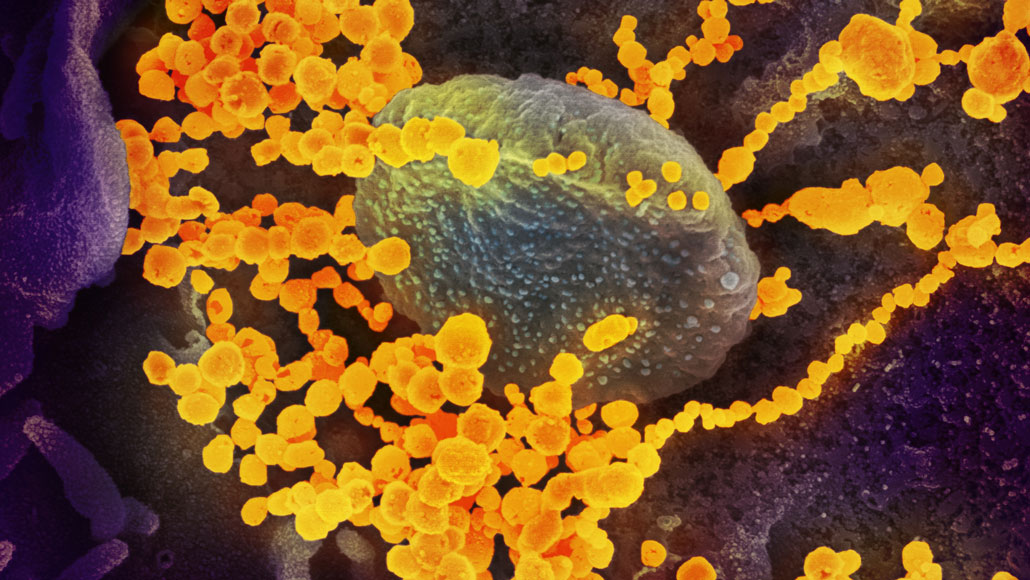 February 11
Virologists name the virus "severe acute respiratory syndrome coronavirus 2," or SARS-CoV-2, because it is related to the virus that caused the 2002–2003 SARS outbreak. The disease caused by SARS-CoV-2 is named "COVID-19."
---
February 14
Egypt reports Africa's first case.
---
February 26
Brazil reports South America's first case.
---
March 9
Italy begins a national lockdown. Ten days later, the country's COVID-19 deaths top 3,400, surpassing China's death toll.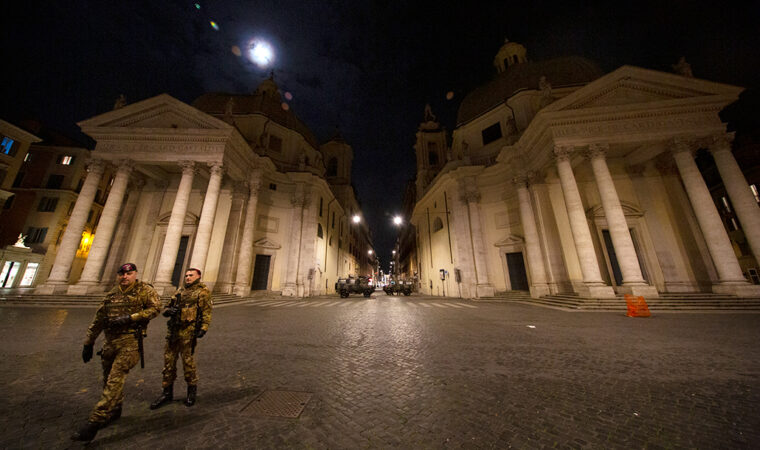 ---
March 10
After a choir in Washington state meets for a practice, over 80 percent of attendees get infected, suggesting airborne transmission of the virus.
---
March 11
The WHO declares the outbreak is a pandemic. The virus has spread to at least 114 countries, killed over 4,000 people and infected nearly 120,000.
---
March 16
COVID-19 vaccine safety tests begin in the United States and in China.
---
March 17
Contrary to conspiracy theories, a study confirms the virus was not made in or released from a lab. Subsequent research suggests a bat is the most likely source.
---
March 19
California issues the first statewide stay-at-home order.
---
March 27
As the number of U.S. cases surpasses 100,000, the United States becomes the new epicenter of the pandemic.
---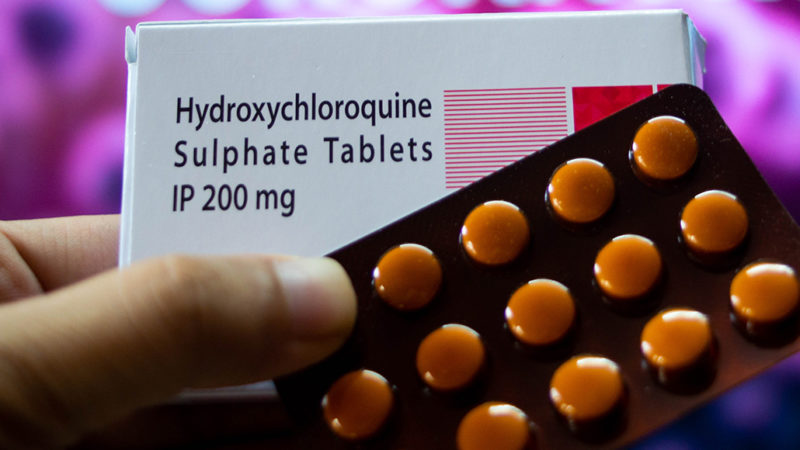 March 28
The U.S. Food and Drug Administration grants emergency use authorization for hydroxychloroquine, an antimalaria drug, to treat some hospitalized patients.
---
April 2
Global cases hit 1 million. More than 53,000 people have died.
---
April 3
With evidence mounting that the virus can spread through the air and that asymptomatic people are contagious, the CDC recommends people wear face coverings in public.
---
April 11
U.S. death toll hits 20,000 people, surpassing the number of deaths in Italy.
---
April 28
U.S. cases reach 1 million.
---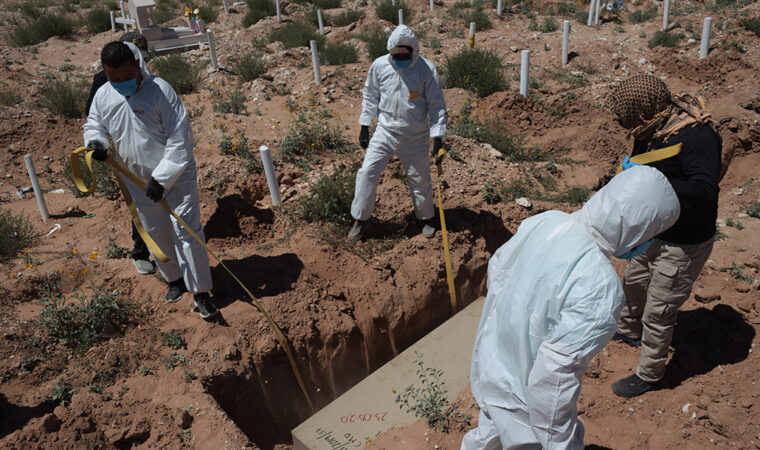 ---
May 1
The FDA grants emergency use authorization for the antiviral drug remdesivir for severely ill patients after preliminary findings suggest the drug can shorten hospital stays.
---
May 14
The CDC sends out an advisory about cases of a multi­system inflammatory syndrome in children who test positive for the virus.
---
June 15
The FDA revokes emergency use authorization for hydroxychloroquine after multiple studies show no benefit.
---
June 16
Dexamethasone, a steroid, is the first drug found to reduce COVID-19 deaths, among people sick enough to need respiratory support.
---
June 25
China approves a vaccine for use by the military, before final safety and efficacy testing is completed.
---
June 28
Less than six months after the disease is named, more than 10 million people worldwide have been infected with the virus and over 500,000 have died.
---
---
July 10
Gilead Sciences, the maker of remdesivir, claims the drug reduces risk of death from COVID-19.
---
July 27
Pfizer and Moderna begin recruiting tens of thousands of volunteers for late-phase clinical trials of their vaccines.
---
August 11
Russian President Vladimir Putin announces that a vaccine dubbed Sputnik V will be available to the general public, even though all phases of testing are not yet completed.
---
August 17
A week into the fall semester, the University of North Carolina at Chapel Hill announces all undergraduate classes will move online because of high infection rates on campus.
---
August 23
The FDA grants emergency use authorization for convalescent plasma to treat hospitalized patients, despite a lack of clinical trials assessing whether blood from recovered patients actually helps fight the disease.
---
August 25
The first report of a person being reinfected with the virus raises concerns about how long immunity lasts.
---
September 28
More than 1 million people have died from COVID-19; over 40 percent of deaths have occurred in the United States, Brazil and India.
---
October 2
President Donald Trump tweets that he is infected, becoming the latest in a series of world leaders to get COVID-19. He is later hospitalized and receives remdesivir, dexamethasone and an experimental antibody treatment.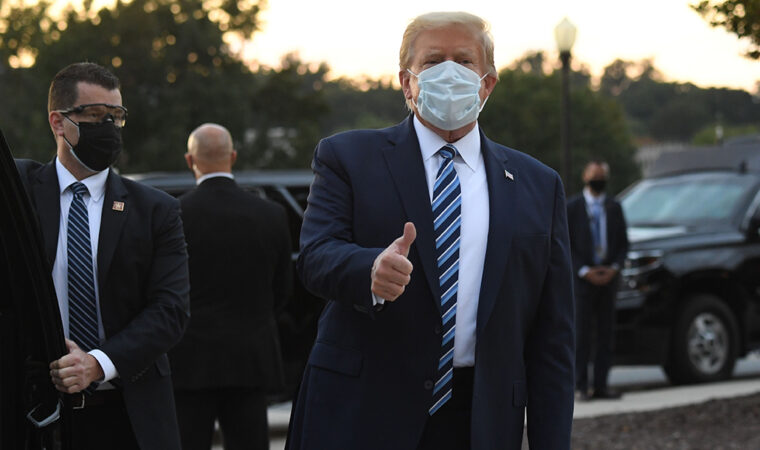 ---
October 22
Remdesivir becomes the first drug to win full FDA approval for treating COVID-19. A week earlier, however, a WHO study found that the drug does not reduce COVID-19 deaths, countering the drugmaker's earlier claim.
---
October 23
Researchers report that Hispanic and Black residents are disproportionately represented among U.S. COVID-19 deaths. From May through August, Hispanic or Latino people accounted for 24.2 percent of the total deaths. Non-Hispanic Black people accounted for 18.7 percent of the deaths.
---
November 9
Based on preliminary data, Pfizer says its vaccine appears to be 90 percent effective at preventing people from getting sick from the coronavirus. Subsequent findings suggest 95 percent effectiveness.
The FDA grants emergency use authorization for Eli Lilly's monoclonal antibody therapy. The lab-made antibodies may keep virus levels low in newly infected people and prevent hospitalizations.
---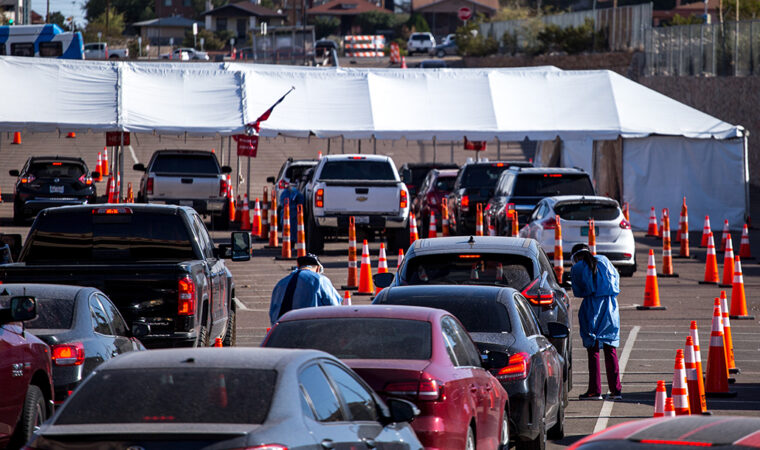 ---
November 16
Moderna says its vaccine is 95 percent effective.
---
November 20
Pfizer seeks emergency FDA approval for its vaccine. Ten days later, Moderna requests the same.
---
November 23
AstraZeneca reports its vaccine is 62 to 90 percent effective.
---
December 2
The United Kingdom clears Pfizer's vaccine for emergency use.
---
December 10
An advisory committee recommends that the FDA grant emergency use authorization of Pfizer's COVID-19 vaccine.
Global cases stand at more than 69 million, with more than 1.5 million deaths.