Science News Magazine:
Vol. 194
No. 8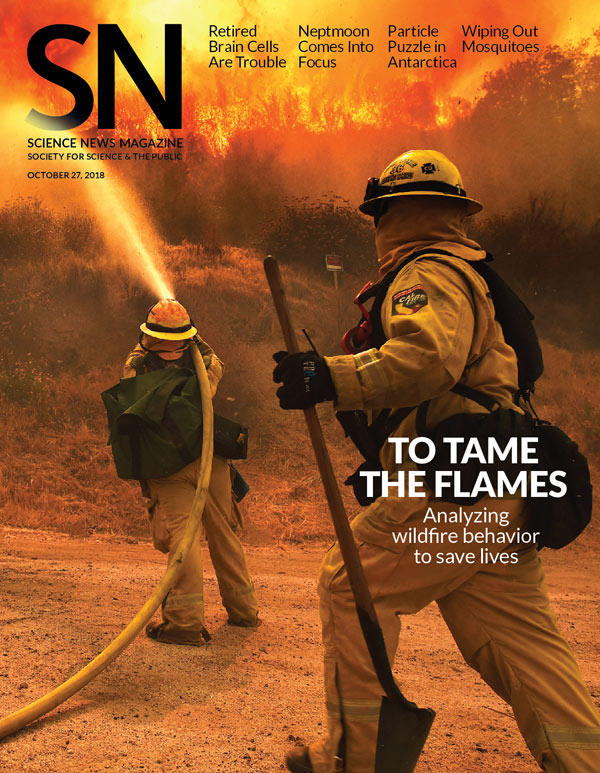 Cover Story

Mathematical equations describing interactions between wildfires and the air around them help explain their power and destruction.
Subscribe
Reviews & Previews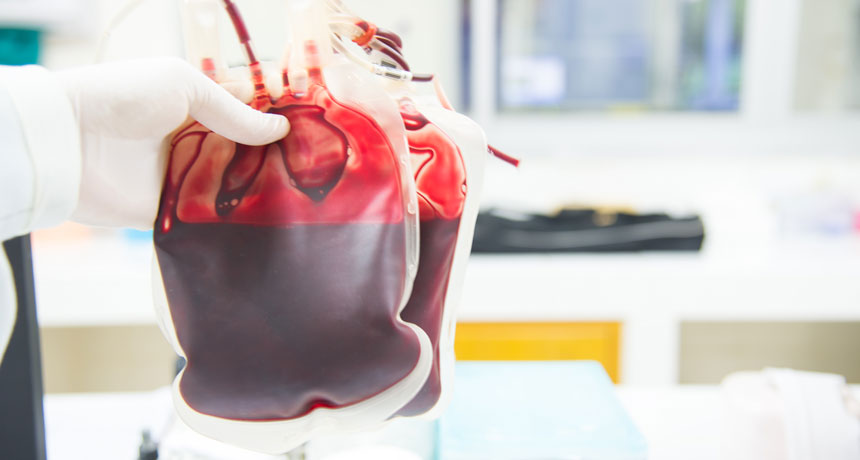 Life
Rose George's book 'Nine Pints' offers readers an engaging and insightful cultural and scientific history of blood.
Science Visualized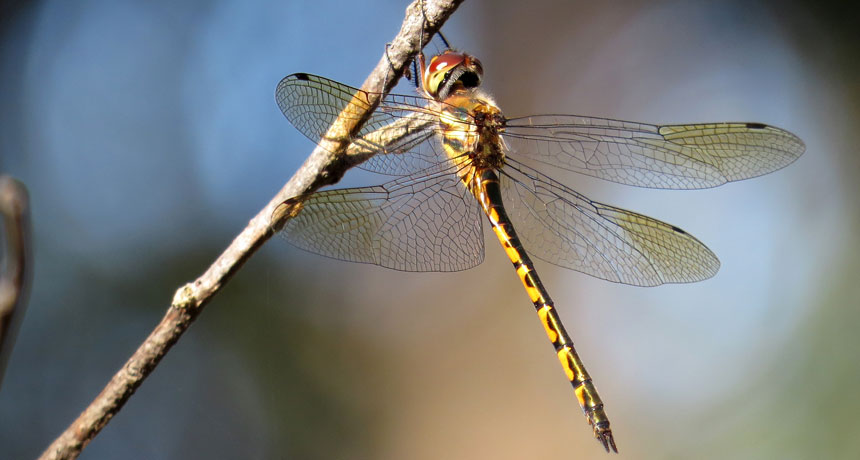 Animals
Scientists have found a mathematical explanation for the complex patterns on the wings of dragonflies and other insects.
Notebook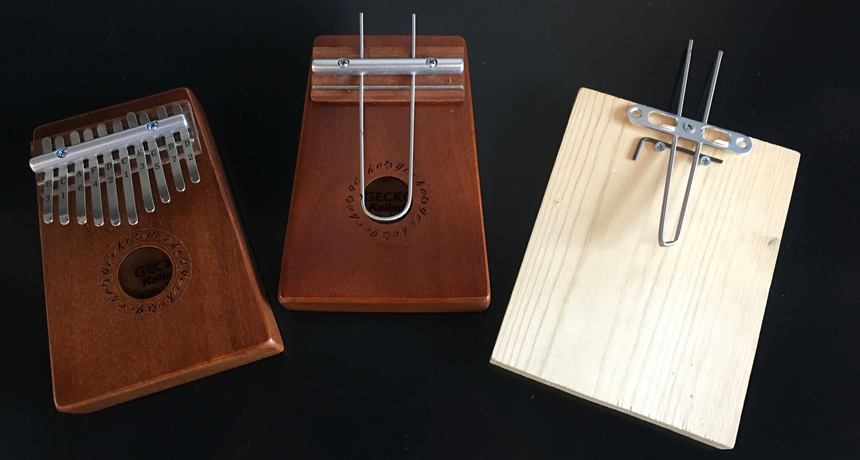 Tech
An inexpensive, user-friendly device that's based on an mbira could help identify counterfeit and contaminated medications.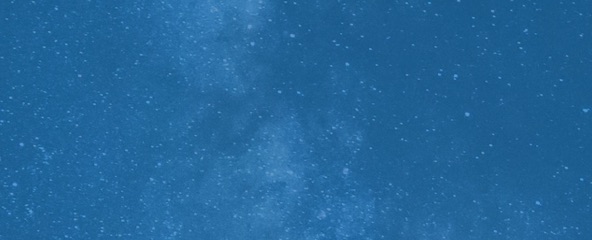 Trustworthy journalism comes at a price.
Scientists and journalists share a core belief in questioning, observing and verifying to reach the truth. Science News reports on crucial research and discovery across science disciplines. We need your financial support to make it happen – every contribution makes a difference.
Subscribe or Donate Now
Features
New strategies aim to help transplant recipients keep their organs healthy with fewer (or no) immune suppressing drugs.
More Stories from the October 27, 2018 issue
Health & Medicine

Scientists are still learning more about the health effects of chemical sweeteners