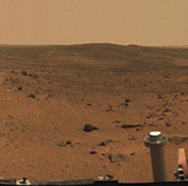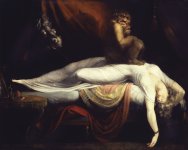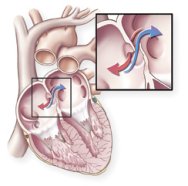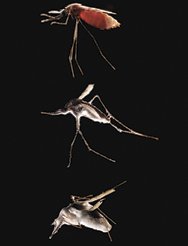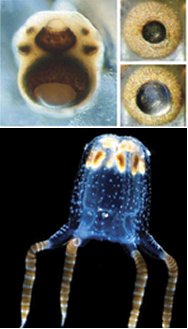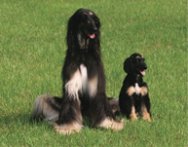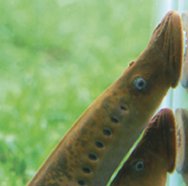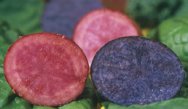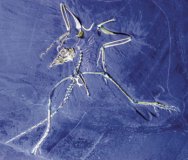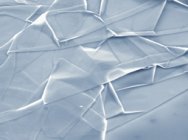 Subscribe to Science News
Get great science journalism, from the most trusted source, delivered to your doorstep.
An asterisk (*) indicates that the text of the item is available free. The full text of any article can be obtained by Science News subscribers who have registered and signed in.
---
Science News of Yesteryear
"Construction of two rigid airships of approximately 6,000,000 cubic foot capacity at cost not over $8,000,000 for both [was] authorized by Congress but no funds appropriated."
That item from 1926 led the first annual review of "Scientific Events" by Science News-Letter. In October of that year, Science Service began publishing a printed weekly newsletter in addition to the mimeographed packet of news stories that the organization had been providing primarily to newspapers. Every year since, the writers at Science News-Letter and later Science News have selected what they consider the current year's most compelling stories that they had covered. Since 1996, we've also put the list up on Science News Online, where it remains one of the most popular features through the following year.
So, what else was hot in science 79 years ago? Some stories covered lines of research still recognized as valuable today. For example, anthropologists regarded the discovery of a Neandertal skull, reported in a story entitled "Woman Finds New Cave Man Skull at Gibraltar," as an opportunity to learn more about the habits of these extinct "people."
Other items of note:
"Observable region of space was shown by Dr. Edwin Hubble of Mount Wilson Observatory to be a sphere of 140 million light years radius, including some 2,000,000 nebulae, all of them embryo or grown stellar systems." This was one of the measurements that led to proof that the universe extends far beyond the Milky Way and contains countless galaxies with their own star populations.
"The discovery that plants, as well as animals, have in their cells the special bits of living matter known as the sex chromosomes, was announced by Dr. Kathleen B. Blackburn, British botanist."
"Prof. A. A. Michelson of the University of Chicago announced his new determination of the speed of light as 299,786 km, or 186,284 miles per second."
"A machine for automatically coding cipher telegraphic messages was perfected."
"The valuable constituent of insulin was prepared in crystalline form by Dr. John J. Abel, of Johns Hopkins University. The first enzyme . . . was made in a crystallized form by Dr. James E. Sumner at Cornell University Medical School."
"Dr. W.D. Coolidge, of the General Electric Company, demonstrated a new cathode ray tube, with which these rays are for the first time obtained in quantity outside the tube."
"Tests made with 100 young children showed that a two year old child that can scarcely talk is already developed into a personality type, with characteristic emotional reactions, it was reported by Dr. Leslie Marston, of the Iowa Child Welfare Research Station."
"Two-way radio communication was established for considerable lengths of time between New York and London."
"Plans were completed . . . for the establishment of a chain of seismograph stations around San Francisco to detect microscopic earth tremors and so to more adequately warn of future quakes."
"Hydrogen was transmuted into helium by Prof. F. Paneth and Dr. Peters of Berlin University. Gold was claimed to have been transmuted to mercury by Dr. A. Gaschler, of the Berlin Technical High School." This research was part of a burst of activity triggered by the discoveries of the atomic nucleus and radioactivity earlier in the century.
"A great sun dial, built by astronomers of the Maya race over 1,500 years ago, was discovered at the ruins of the Maya city of Copan, Honduras, by archaeologists of the Carnegie Institution of Washington."
Some of the 1926 entries now give us pause:
"Berlin established a matrimonial bureau where candidates for marriage can receive medical and genetical advice."
"Tetraethyl lead" anti-knock gasoline was declared by the U.S. Public Health Service to be not unduly dangerous to health . . ."
"Center of New Guinea, only place where white man has not yet roamed, penetrated by American-Dutch party."
"Lieut. Commander R. E. Byrd, U.S.N., reached the North Pole, May 9, by airplane from Spitsbergen, making first flight to pole. Amundsen crossed the North Pole, May 12, in the airship Norge, traversing 2,700 miles in 71 hours." There is now a debate about whether Byrd made it to the pole at all.
"The mind of a person is organized and important mental attitudes determined before birth, Dr. Stewart Paton of Princeton University declared."
"Mississippi enacted an anti-evolution law."
This year, Science News echoed some of the items in that early news summary:
"Bacteriophage, the enemy of germs, discovered by Dr. F. d'Herelle, was declared by him to be a living parasite of parasites and not just a chemical factor." In the last few years, bacteriophages have been considered for various uses, including growing nerve tissue (SN: 5/28/05, p. 341).
"By coating them with gold, Prof. H. Beehod, German scientist, made visible minute bacteria formerly beyond the power of any microscope." In 2005, bacteria were again gold coated, but this time with nanoparticles to build an electromechanical device (SN: 10/22/05, p. 259).
"The Health Organization of the League of Nations built up an epidemiological service to check the spread of infectious diseases between countries." This year, the World Health Organization monitored bird flu (SN: 9/10/05, p. 171), among other diseases.
"Intelligence tests given to 5,500 New England school children of foreign parents were found by Dr. Nathaniel Hirsch to show that there is no connection between high intelligence and any one particular racial type." In 2005, researchers reported tests indicated that Chinese children outscore Western kids in IQ because reading the pictorial symbols in Chinese writing fosters superior spatial abilities (SN: 2/12/05, p. 99).
"Earthquake on west coast of Sumatra cost 400 lives." This quake occurred about 500 kilometers southeast of the temblor that started the December 2004 tsunami (SN: 1/8/05, p. 19).
Some of the items are difficult to comprehend or the conclusions didn't stand the test of time:
"The theory that vitamins have opposites, "toxamins," which occur in certain foods and prevent proper bone formation and cause serious nervous diseases, was advanced by Prof. Edward Mallanby, of Sheffield University, in England."
"Two Prague scientists discovered a way of using washed animal blood in human transfusions."
"Indications were found that trachoma, a disease of the eye for which immigrants have been barred from entering the U.S., is due to a deficient diet, by Dr. B. Frankline Royer, medical director of the national committee for the prevention of blindness."
"High steam pressure boilers promised to revolutionize future locomotives."
"Children whose characters become warped so that they steal and commit sex offenses as a result of sleeping sickness may be reeducated by training in good habits, according to results obtained by Helvi Haahti, Finnish psychiatrist at the Institute of Juvenile Research of Illinois."
It's anyone's guess which of the items listed in the following pages will turn out in future decades to be important advances and which will have future readers scratching their heads.
—Julie Ann Miller, Editor in Chief, Science News
---
The following review lists important science stories of 2005 reported in the pages of
Science News. The reference after each item gives the date and the
volume and page number on which the main article on the subject appeared (vol. 167 is
January–June; vol. 168 is July–December). An asterisk (*) indicates that the
text of the item is available free on Science News Online. The full text of any article can be obtained free by Science News subscribers who have registered and signed in or for $2.50 from ProQuest (
href="http://pqasb.pqarchiver.com/sciencenews">http://pqasb.pqarchiver.com/sciencenews
).
Back issues are available for $3 (prepaid). Send orders to Science News,
1719 N Street, N.W., Washington, DC 20036.
---
Science News of the Year 2005
An asterisk (*) indicates that the text of the item is available free. The full text of any article can be obtained by Science News subscribers who have registered and signed in.
Researchers used new fossil finds and a digitally rebuilt skull to argue that the oldest known member of the human evolutionary family lived in Africa between 7 million and 6 million years ago (April 9, 167: 227*).

Brunet
An unexpected discovery at an ancient Maya settlement suggested that the outpost had once been a city about which investigators have long speculated (Oct. 8, 168: 227*).


Yale Univ.
Swooping above and below the plane of Saturn's rings, the Cassini spacecraft revealed how the gravity of Saturn's moons sculpts waves, kinks, and knots in the ring system (Nov. 19, 168: 328*). The craft spotted a new moon of Saturn, only the second one known to lie within the planet's main rings (May 28, 167: 349).
JPL/NASA, Space Science Institute, Univ. of Colo. at Boulder

X-ray telescopes captured the earliest and clearest view of the core of a gas cloud about to transform into a star (March 12, 167: 174).
Hamaguchi et al., NASA, ESA
New research highlighted the surprisingly large number of well-adjusted pre-schoolers who play with make-believe friends (March 26, 167: 200*).
M. Taylor
For the first time, researchers photographed a living giant squid in the wild (Oct. 15, 168: 253).
Proc. Royal Soc.
With the help of satellites, scientists obtained the first photos of a phenomenon known as a milky sea, an expanse of seawater filled with bioluminescent bacteria (Oct. 1, 168: 213*).
Miller
An ultrathin coating made up of water-loving nanoparticles and tiny air pockets prevented fogging and glare on glass surfaces (Sept. 3, 168: 148*).


Rubner
Debate continued about whether global warming is making hurricanes stronger and more frequent (Sept. 17, 168: 184*). Meanwhile, the North Atlantic experienced its most active hurricane season ever (Dec. 24 & 31, 168: 406), with 14 of 26 named storms reaching hurricane status, three reaching category 5 status, one—Wilma—being the strongest hurricane on record, and another—Katrina (shown above)—being one of the nation's costliest hurricanes.

NASA
Scientists discovered three new ways that Florida's red-tide alga can harm people and marine animals but also found antidotes produced by the alga itself (July 23, 168: 56*).

Mote Marine Laboratory
Mathematicians zeroed in on a remarkable minimal surface that looks like a double helix with a hole through it (Dec. 17, 168: 393*).

Weber
Conservationists stepped up their efforts to halt the poaching and inhumane farming of bears to supply bile, an ingredient in traditional Asian medicines (Oct. 15, 168: 250*).

World Society for the Protection of Animals
Bacteria coated with gold beads functioned as living humidity sensors (Oct. 22, 168: 259*).

Berry and Saraf/Angewandte Chemie
---
Science News Online
Candid camera An underwater camera snapped the first pictures of a live giant squid (http://www.sciencenewsforkids.org/articles/20051102/Feature1.asp).
Time change A new law mandated that, to save energy, daylight saving time in the year 2007 will start earlier and end later than it does now (http://www.sciencenewsforkids.org/articles/20051026/Feature1.asp).
Fog buster Researchers invented a special coating for glass that can prevent misty windows and reduce screen glare

(http://www.sciencenewsforkids.org/articles/20051012/Feature1.asp).

Ice shrinkage New evidence indicated that most glaciers around the world are getting smaller (http://www.sciencenewsforkids.org/articles/20050914/Feature1.asp).
Walktopus Biologists discovered that some octopuses can walk, using two of their eight arms to scoot backward

(http://www.sciencenewsforkids.org/articles/20050831/Feature1.asp).

Perfect pops Scientists uncovered why some popcorn kernels stay unpopped in the microwave (http://www.sciencenewsforkids.org/articles/20050504/Feature1.asp).
Smashing display A space probe slammed into a comet and sent up a mighty cloud of dust (http://www.sciencenewsforkids.org/articles/20050824/Feature1.asp).
Food pyramid New food guidelines emphasized that people should eat more fruits, vegetables, and whole grains

(http://www.sciencenewsforkids.org/articles/20050420/Feature1.asp).

Titan's tune A space probe touched down on an alien but eerily familiar world—Saturn's moon Titan—and sampled its music (http://www.sciencenewsforkids.org/articles/20050216/Feature1.asp).
Disaster from space A newly revised scale rates the risk that an asteroid may crash into Earth and wipe out life as we know it (http://www.sciencenewsforkids.org/articles/20050518/Feature1.asp).